In December, NDRC launched with a vision of a 'new era', and programmes that are 'founder friendly' and 'entrepreneur-led'. Today I'm excited to not only announce the opening of applications to the new NDRC Accelerator Programme, but also explain the specifics of how NDRC will deliver on its promise and vision for this new era for entrepreneurship.


It will be a new era for 'founder friendly' Startup legals. Today we become one of the first European accelerators to adopt the SAFE (Simple Agreement for Future Equity) instrument to invest. Developed by Y Combinator – one of the world's top accelerators – it provides flexible, simple and transparent terms with lower legal costs. See the blog post to find out more.

It will be an 'entrepreneur-led' accelerator. We've seen huge support from founders from across the ecosystem wanting to help. We have 40 top mentors & speakers who have built / exited companies worth a combined €5Bn+ who have signed up and committed time. 'Entrepreneurs in Residence' who have been-there done-that will also coach founders on a weekly basis.
It will be diverse by design. I am also delighted to share that we have achieved a 50 / 50 gender balance in our EIRs & mentors. This is the first of many intentional steps we're taking to create an inclusive programme that inspires, encourages and supports founders from underrepresented minorities.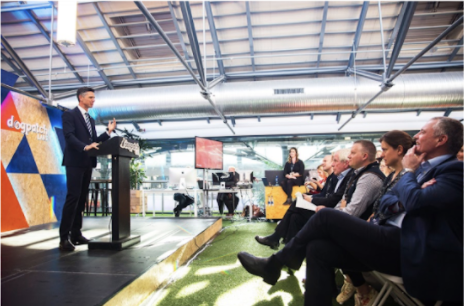 There are so many other aspects to the programme, from tailored support for individual startups to additional trips, perks and more. Check out the details here.
I have been part of this ecosystem since 2007, founding and working in several Startups and leading NDRC Accelerator Programmes nationally and internationally. I am incredibly excited about this new era for Startups, I've lost count of the number of promising entrepreneurs that have really struggled for the want of investment instruments such as the new SAFE agreement now offered by NDRC. This new accelerator offering is a great leap forward for startups, the ecosystem and Ireland Inc. and I look forward to this new era for entrepreneurs and the future success of the next generation of Irish startups.
Applications for the Accelerator Programme close on May 2nd – apply today!
Niall Larkin
Programme Manager, RDI Hub