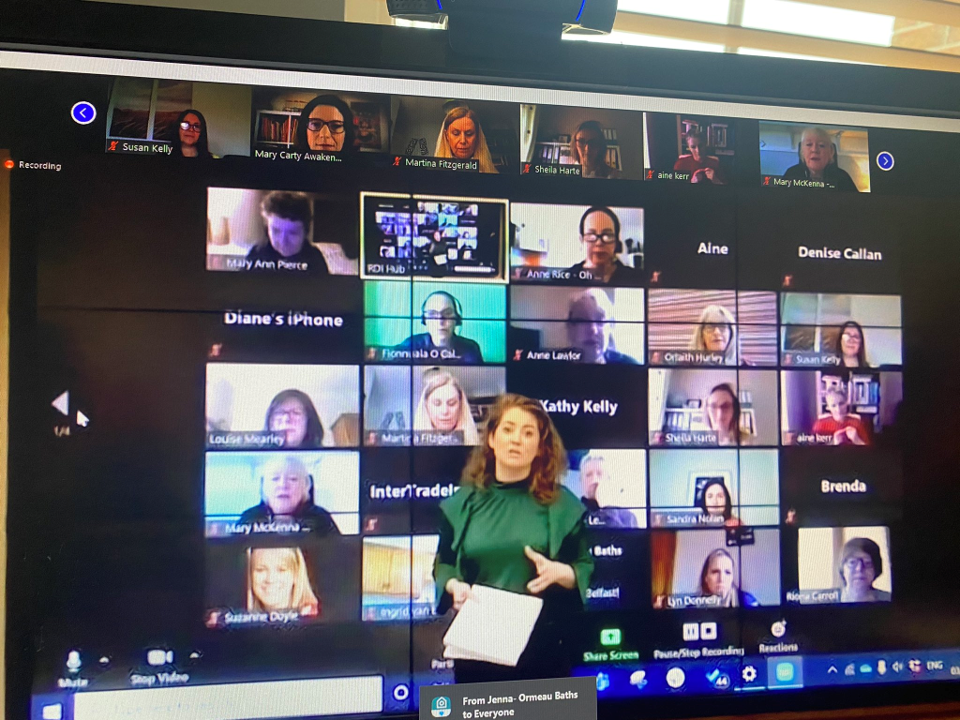 On the 3rd of March, 100 female founders, leaders and allies gathered for Women Rising, an International Women's Day event co-hosted by RDI Hub, Scale Ireland and Awaken Hub, celebrating female founders from across the Island of Ireland. During the event, founders gathered to share their experiences, forge connections and listen to an inspiring panel, which included
Áine Kerr, Co-Founder and COO of Kinzen,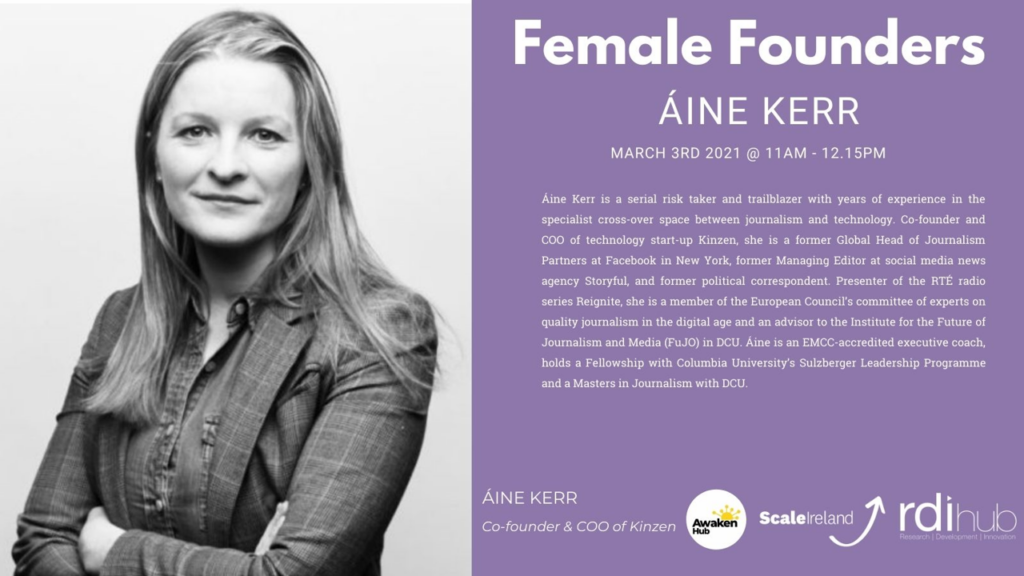 Patricia Scanlon, Founder and CEO of SoapBox Labs,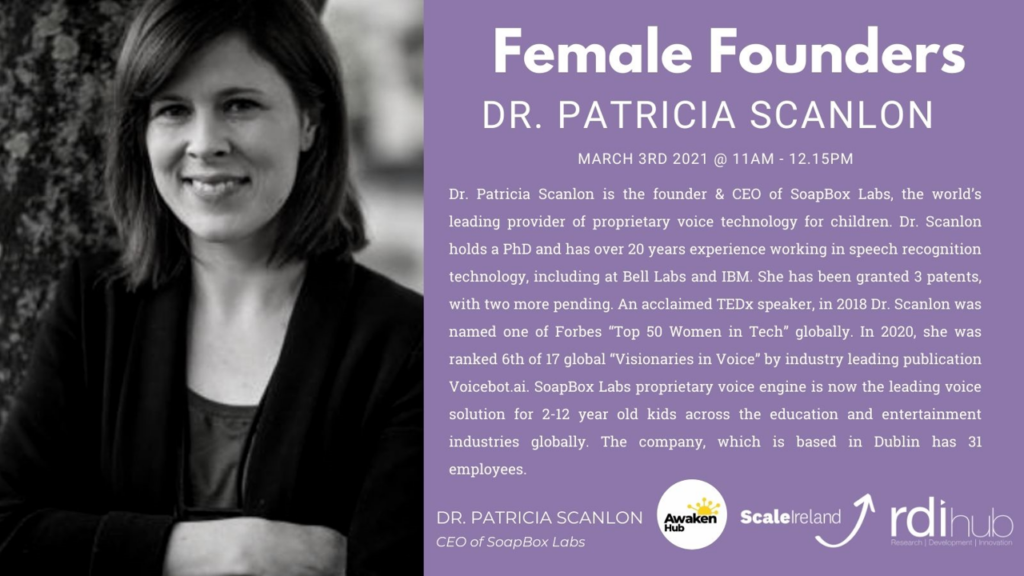 Susan Kelly, CEO and Co-founder of Respiratory Analytics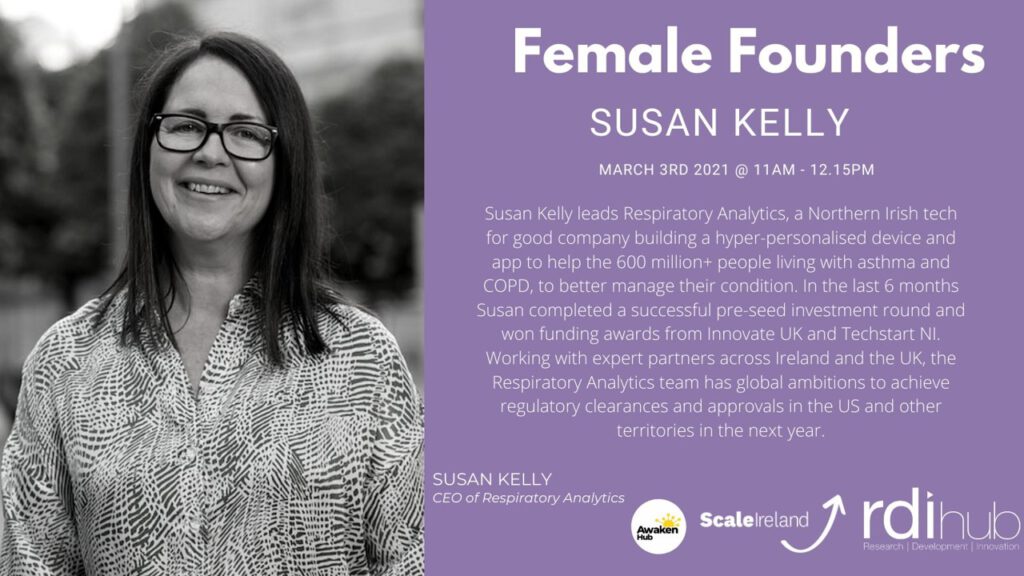 Lizzy Hayashida, Co-founder & CEO at Change Donations.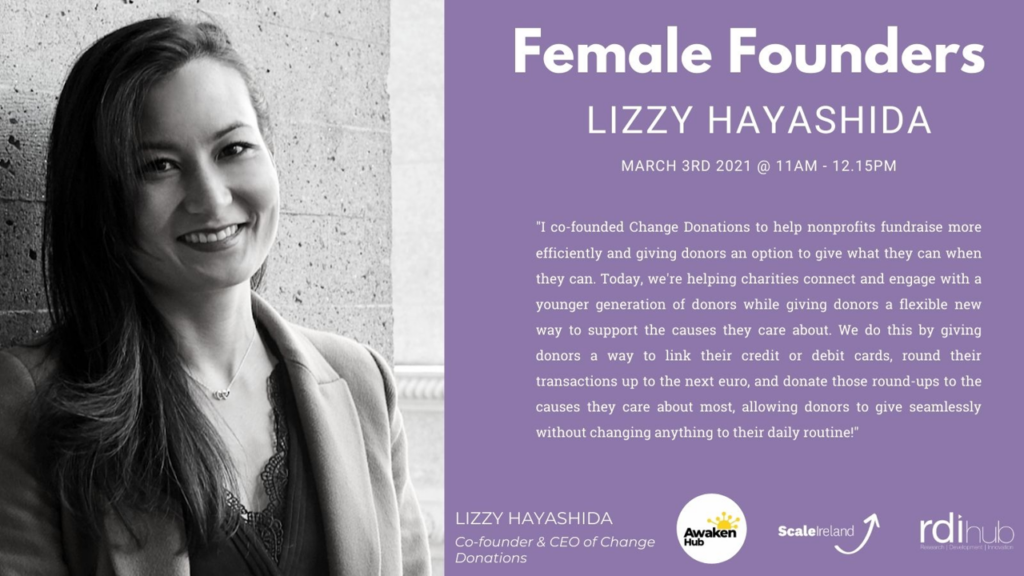 Many topics were explored including female founders recent successes, the gender gap in funding across Ireland, the shortage of female VCs and the difficulty of projections in times of ambiguity.
During the event, the female founders and leaders broke into groups for deep dive discussions on how the Irish ecosystem (north and south) can better support them and what intentional actions could help encourage a more diverse and inclusive start-up scene in Ireland.
In 2021, Silicon Republic reported that women represent only 30% of senior management in organisations, less than 20% of CEOs and just 3% of angel investors in Ireland. The gender-gap in funding in Ireland is stark with female-led start-ups securing only 10% of investment (Northern Ireland even lower at 5%)..
When asked if they think there is gender bias in investment, the panel were in complete agreement that this was a serious and ongoing issue. Áine Kerr classed it as a global issue with female entrepreneurs receiving only about 2% of all venture funding, despite owning 38% of the businesses in the U.S. Kerr referenced research done at the 'TechCrunch Disrupt New York annual start-up funding competition' during which comparable start-ups in terms of quality and capital needs saw male-led start-ups raised five times more funding than female-led ones. The research also showed that during pitching Q&A, VCs tended to ask men questions about the potential for gains and women about the potential for losses (promotion v prevention questions). There was evidence of this bias with both male and female VCs. See full report here.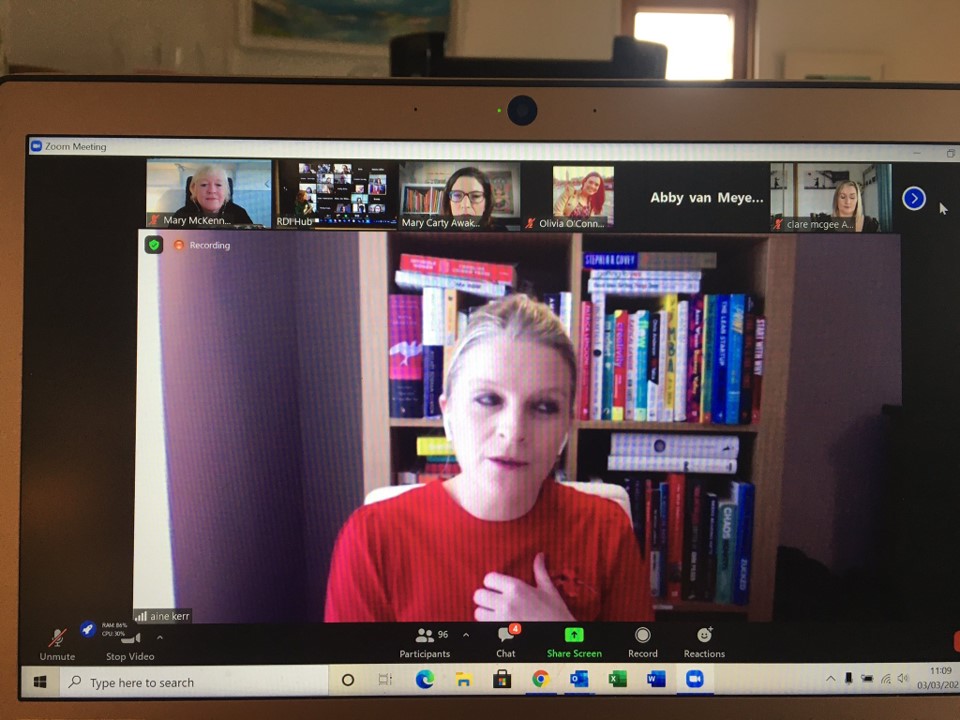 When asked – Do you think it's harder for females in terms of pitching or getting your voice heard in sectors dominated by men, Dr. Patricia Scanlon answered "We need to fix the investor committees. Sometimes at the ground levels they are balanced but when you go higher up the investor levels, you find less women. We may not pitch in a way that's expected by men"

Getting a Pulse on Female Founders
During the breakout room, 100 female founders and leaders shared their experiences and analysed how the ecosystem in Ireland can better support female founders. From these sessions there were some useful nuggets and actionable insights.
1.Address the Investment Challenge for female founders
Very high numbers reported experiencing bias and believe that women have a more difficult time in terms of pitching, being underestimated and having to prove themselves. Finding female investors was an issue. There were many suggestions shared to help address this including calling on Scale Ireland and others to highlight more diverse investors and highlight investment committee memberships.
"The ecosystem needs to intentionally address the subconscious and unconscious bias in relation to what it means to be an investable founder. It is positive to see steps being taken in NDRC to ensure a 50:50 gender balance across mentor panels . When tackling this challenge, we need to make sure it is not about 'fixing the women' but rather 'fixing the system'".
2.Enhancing Female Founder Profiles
The panellists agreed that government led workshops / webinars (north and south) often focus upon the same few companies and are still typically male led or if jointly led, the majority of questions are directed at the male speaker.
"More intentional action needs to be taken to highlight the positive outcomes from women-led companies both at events and in the media, not just for International Women's Day but all year round. Share more lived experiences of female founders, help debunk myths and share best practice".
3.Increase Signposting for early stage Supports
The entry point for many start-ups is usually a Local Enterprise Office or Invest NI local office and these tend to focus on government grants and supports offering limited information or signposting about wider ecosystem supports, accelerator programmes and networks.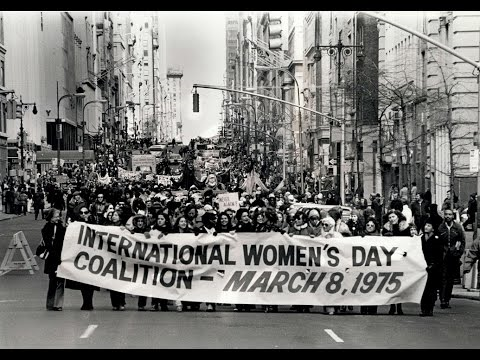 One suggestion was to create an infographic, site or database mapping the supports (government and non) at each stage including mentoring, networks and accelerators. More programs like EMPOWER and Going for Growth need to be rolled out for female entrepreneurs right across Ireland. Another actionable insight was to set up a female founders channel on the Scale Ireland Slack channel which would highlight available support.
4.Help Women find good Mentors
A mentor by definition is a person who can support, advise and guide you. A common pain point in the breakout groups was accessing good mentors and specifically female mentors.
"Enterprise Ireland, LEO and Invest NI mentor panels are predominantly male with limited founder experience. There is a need to actively connect mentors (women and men) with women mentees".
RDI Hub and Dogpatch Labs curate top tier mentor engagements with serial founders and industry experts.
One suggestion was training for mentors with mixed feedback on mentor support.
NDRC is currently running a 12 week mini-MBA to support start-ups, designed for ecosystem builders, start-up hubs, programme managers, corporates, and professionals to level up and provide the best support possible.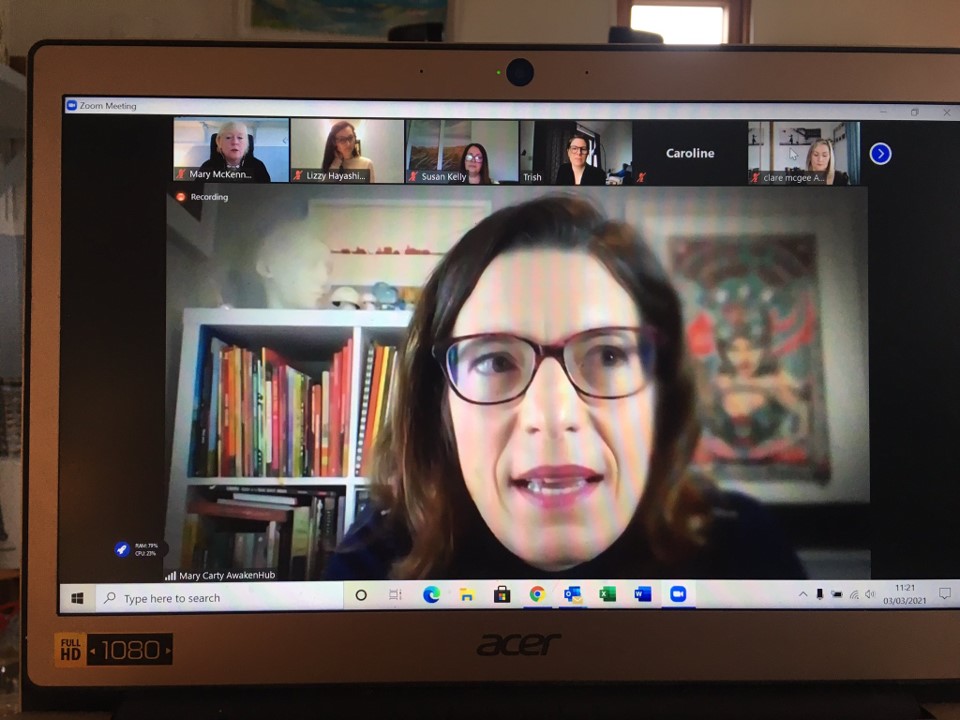 5.Enhanced Networking Events
One positive from COVID-19 shared in the focus groups was "organisations, investors and forums are more accessible in a virtual world". COVID has made attending events and networking easier for many female founders. There were some suggestions around ways to optimise networking at these events, sharing attendee profiles before the event so that people can get the most out of it, make the right connections, and do valuable follow up.
6.Imposter Syndrome
Imposter Syndrome was a very common issue for many of the founders.
When asked about imposter syndrome Dr Susan Kelly said "I don't think I overtly suffer from imposter syndrome but I think there is something buried deep in a lot of women's psyches. I think you can be trained to better prepare for the challenges you will face".
Some suggestions around supporting founders when tackling imposter syndrome included hosting coaching sessions focused on optimising virtual networking and peer-to-peer coaching.
Top tips from the Panel
Before the 100+ founders parted, the panellist were ask to share one piece of advice

"At every meeting ask for a referral "who else should I talk to" Patricia Scanlon
"Just keep going, believe in yourself" Susan Kelly
"Go into every conversation with a clear ask on what you want to learn" Lizzy Hayasida
"Book time in your calendar every week for strategic thinking time" – Aine Kerr
Recommended reads from the Panellists
The Messy Middle by Scott Belsky
A challenged world is an alert world. Individually, we're all responsible for our own thoughts and actions – all day, every day. We can all choose to challenge and call out gender bias and inequality. We can all choose to seek out and celebrate women's achievements. Collectively, we can all help create an inclusive world. From challenge comes change, so let's all choose to challenge. #ChoosetoChallenge