Join the largest tech founder networking event in Ireland, the #Founders'Circle on Friday the 23rd of April! Get top tips from pitch expert Ginny Radmall on communicating with impact, talk to founders who have mastered customer pitch and get access to top tier mentors. Secure your spot now.
Customer Pitch Masterclass : How to communicate to customers with impact
From 11.00-12.15pm, Ginny Radmall, Coach and Director of the Ivy Way, will share top tips on how to communicate with impact and prepare for pitch. Ginny has worked with some of the world's largest companies such as Google, Microsoft and IKEA to name a few! In the startup world, she has delivering coaching on accelerator programs like Techstars, Google for Startups, Startupbootcamp, Startupwiseguys and the RGA Accelerator.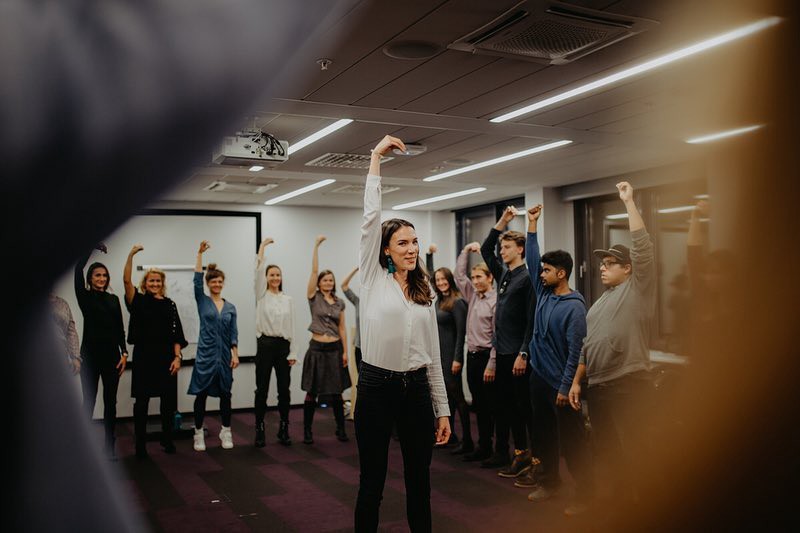 Agenda
11:00-11:05 | Welcome.
11:05-11:30 | Masterclass with Ginny Radmall.
11:30-11:55 | Curated peer to peer breakout rooms.
11:55-12:10 | 15 min audience Q&A with Ginny.
12:10-12:15 | Closing.
14.00- 16.00| Top-tier Mentorship – Apply here.
What is the #Founders'Circle?
#Founders'Circle, powered by RDI Hub in association with Scale Ireland, is a monthly event for tech founders to meet, have rich conversations in small groups, share experience and forge connections to accelerate startup growth.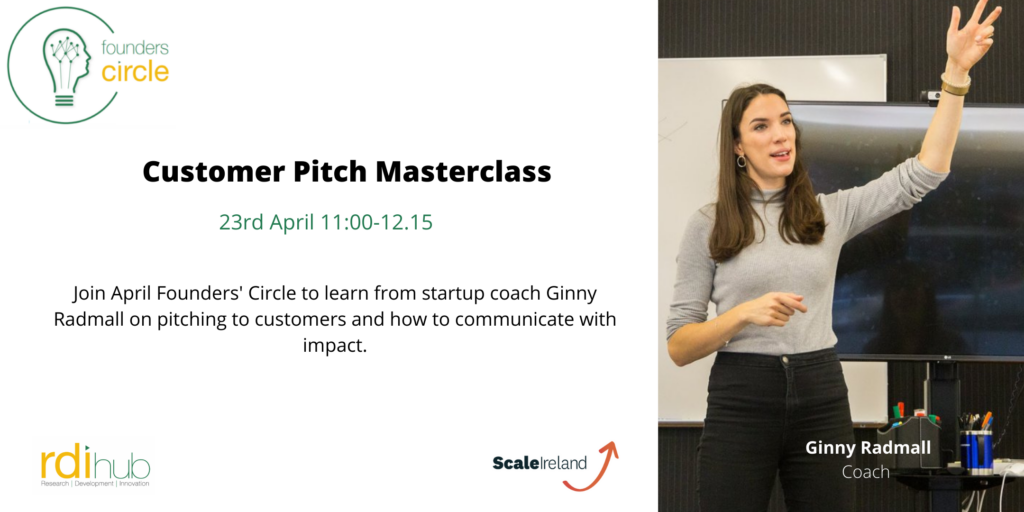 Crafting a compelling story
You need to get your message across in a way that inspires your audience. Ginny delivers pro coaching so that when you stand up to pitch, you shine! She has worked with tonnes of startups to perfect their message through Google for Startups, Techstars, Startupbootcamp, MassChallenge, and Startupwiseguys. Since the emergence of Covid-19, we have had to pitch virtually which is arguably more difficult than pitching face-to-face! However, as Ginny says, "learning how to do it well now and practising new habits will make you stand out from the crowd". Beautiful, uncluttered slides are something Ginny strongly advises when pitching online. "When I'm coaching people, I often say to them 'You are Beyonce, and your slides are your backing dancers'". Your slides should back you up, rather than stealing the limelight or overwhelming the audience with too much information. To learn some wonderful tips and to pitch with excellence, be sure not to miss this months #Founders'Circle. Secure your spot here.
Meet some of RDI Hubs marvellous mentors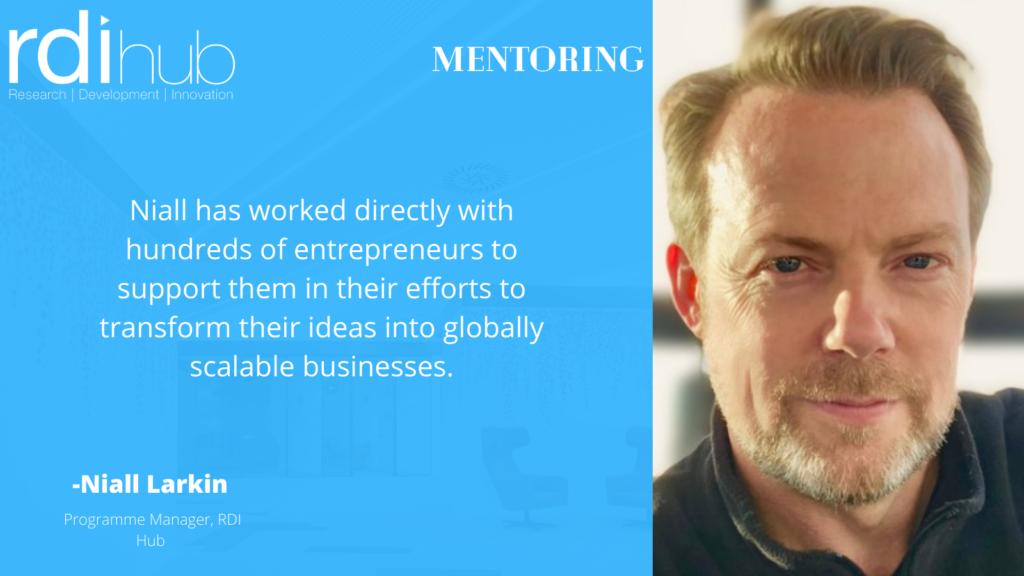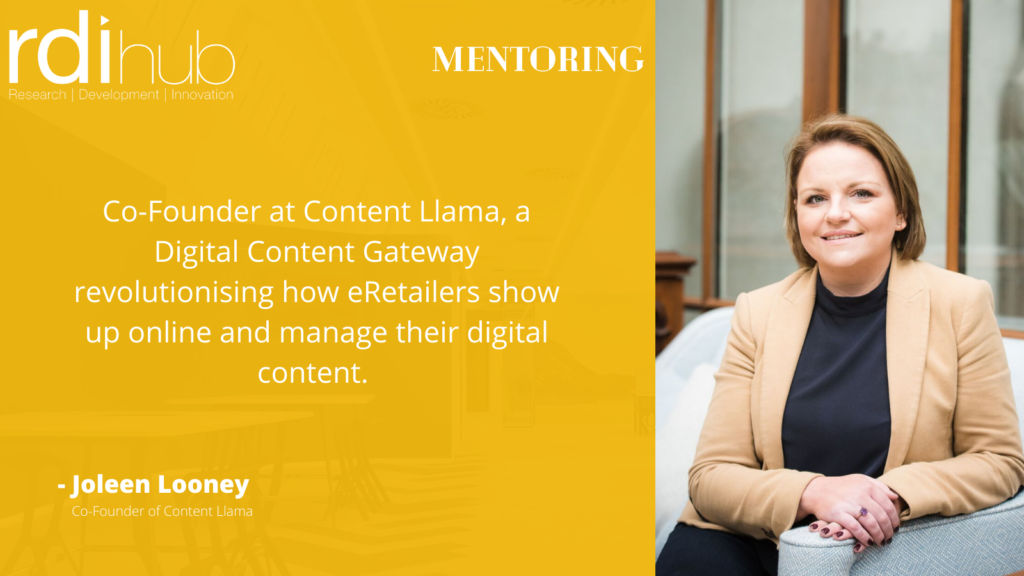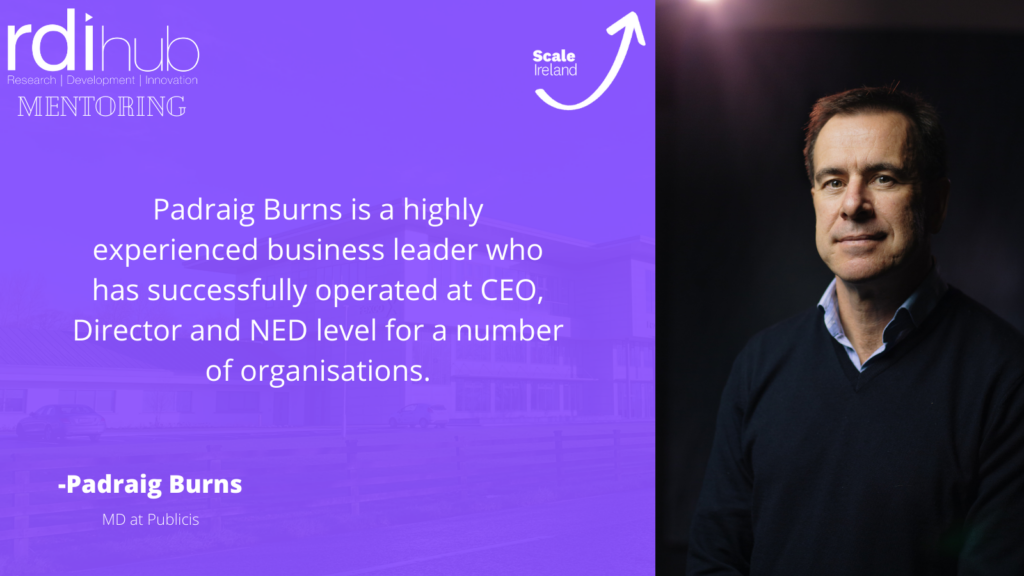 To view our mentors in full and to apply, just click here.
Who are we?
RDI hub is a space for start-up, corporates and researchers to work together to identify new source of business growth. We built a state-of-the-art workspace for tech teams and innovators to do their best work, in one of the most beautiful places on earth.
We create accelerator programmes to help you scale and connect you with investors, mentors, pioneering technology and R&D to accelerate tech innovation. RDI Hub is home to NDRC, The John McCarthy AI Summer School and Founders Circle. We bring the right people together, to build better.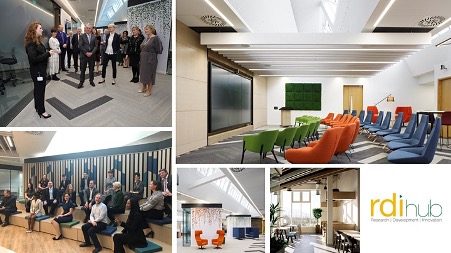 Scale Ireland is an independent not-for-profit organisation which supports, represents and advocates on behalf of Ireland's tech start-up and scale-up companies. Scale Ireland is working with our partners to make Ireland a leading location for innovation & entrepreneurship.