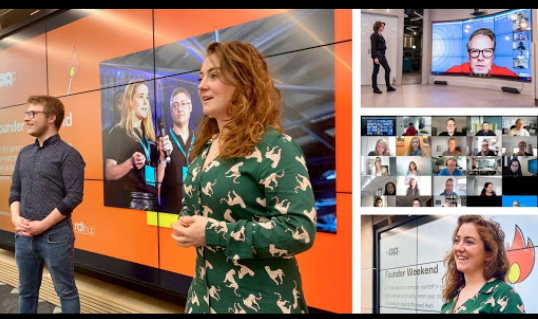 The NDRC Founder Weekend on the 2nd and 3rd of July was a massive success! We had over 80+ attendees and 55 teams entered which distilled to 31 teams pitching in the final heats.


We had a stellar line-up of speakers including John McCarthy of Taxamo, David Coallier of Clearword and Joleen Looney of Content Llama. Jon Bradford, the Godfather of the Startup accelerator and Liz McCarthy, CMO of Voxxify and former CEO of Scale Ireland also took to the virtual stage. Our very own, Niall Larkin mc'd the 2 days with finesse and Rosemary Gallagher led a high energy, high impact Ideas Market.


Workshops included customer discovery with Rob Fitzpatrick, strategic finance with John Gannon and perfecting your pitch with Ed Fidgeon-Kavanagh. Over two days, founders explored a startup idea and learnt first-hand what it takes to move an idea from concept to reality.


Many teams have continued their journey in the NDRC Pre-Accelerator with very successful applications before the deadline.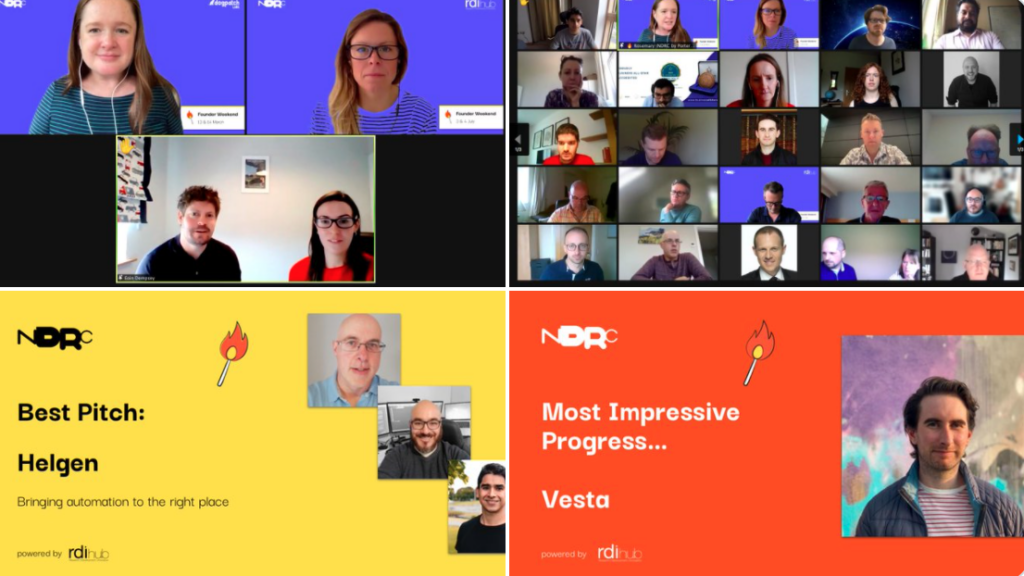 Congratulations to Helgen for winning 'Best Pitch' and to Vesta for 'Most Impressive Progress'. There was a massive amount of work accomplished over the weekend and each participant should be proud!
Do you…
Have an idea but don't know where to start?
Not have an idea but want to get involved?
Want to meet co-founders and mentors?
Want to learn new entrepreneurial skills?


Join the upcoming NDRC Founder Weekend being delivered by Republic of Work on September 18-19. You can register your interest here.


Reasons to Get Involved
Start with just an idea, a team, and lots of questions. Finish with a well-developed startup concept, a diverse and supportive network, and a whole new level of entrepreneurial knowledge.


Meet & Connect
Join a diverse community to connect with skilled teammates, mentors, and potential co-founders that can support you in the future.

Develop an Idea
Collaborate with great minds around you to challenge your own assumptions and build out your idea. Brainstorm and overcome the challenges of thinking big and disrupting what's normal.

Learn from Mentors
Meet some of the most successful entrepreneurs our global network has to offer, and tap into their deep knowledge and entrepreneurial experience.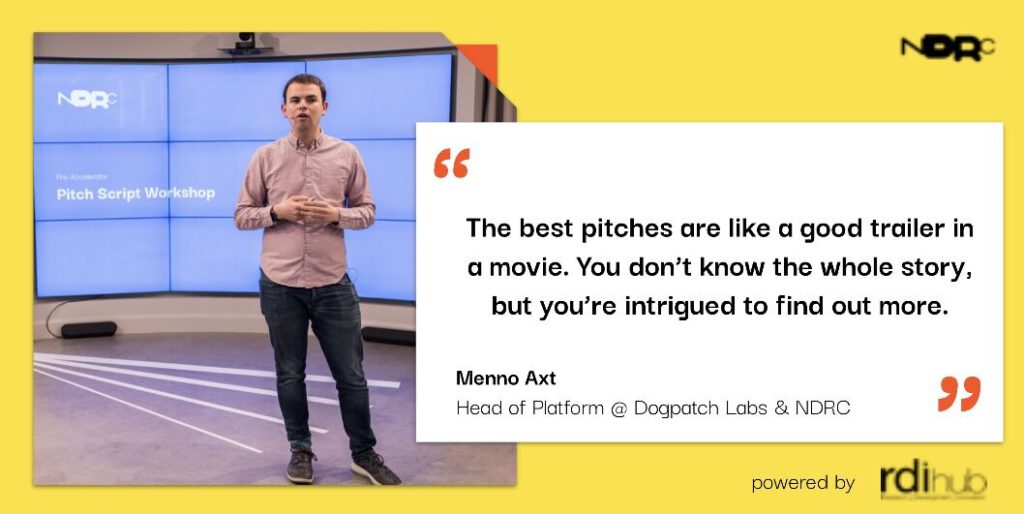 To find out more visit NDRC.ie