Aspengrove, Murphy Surveys and Southern Regional Assembly have recently participated in appreciative enquiry and innovation programmes with RDI Hub and Paidi O Reilly. Hear about their experience.

"The RDI Hub hosted a virtual appreciative enquiry session with our senior staff to open our minds to different approaches to research and innovation for SMEs. Using philosophies from inspirational thought leaders, past and present, and examples of how world-leading innovative companies approach their continuous development, we found it an engaging and thought-provoking session that has greatly assisted us in developing our company strategy around this essential part of our business." Paraic Quirke Research and Engineering Manager Murphy Surveys Ltd.

The Southern Regional Assembly (SRA) engaged the services of the RDI Hub Killorglin to scope a suitable design to run a virtual team training workshop on the themes of effective policy implementation and leadership approaches to nurture and amplify stakeholder networks.
The aim was to learn from relevant good practice and experience in undertaking complex change initiatives to assist implementation of the Regional Spatial and Economic Strategy of the Southern Region (RSES).
The services provided by the RDI Hub were exemplary. Through careful planning and consideration of our implementation challenges, the CEO Liam Cronin tailored a fit for purpose programme with the SRA's team, engaging an expert facilitator Paidi O Reilly Cork University School of Business to mentor and co-run the training workshop.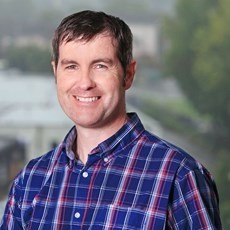 We were introduced to international best practice approaches from experts who joined our session either live or pre-interviewed from the United States and Australia. We got underneath key principles underpinning these approaches such as "Strategic Doing" and learnt from main stages, steps, and tools.
Our team received considerable benefit from this training event which was run as an intense but clearly focused and inspirational learning experience. We hope to use such good practices in our on-going work and look forward to future collaborations with the RDI Hub.
David Kelly, Director, Southern Regional Assembly
Interested in co creating a bespoke programme with RDI Hub? contact liam.cronin@rdihub.com