RDI Hub will act as a centre of excellence to deliver NDRC programmes for Kerry, Clare and Limerick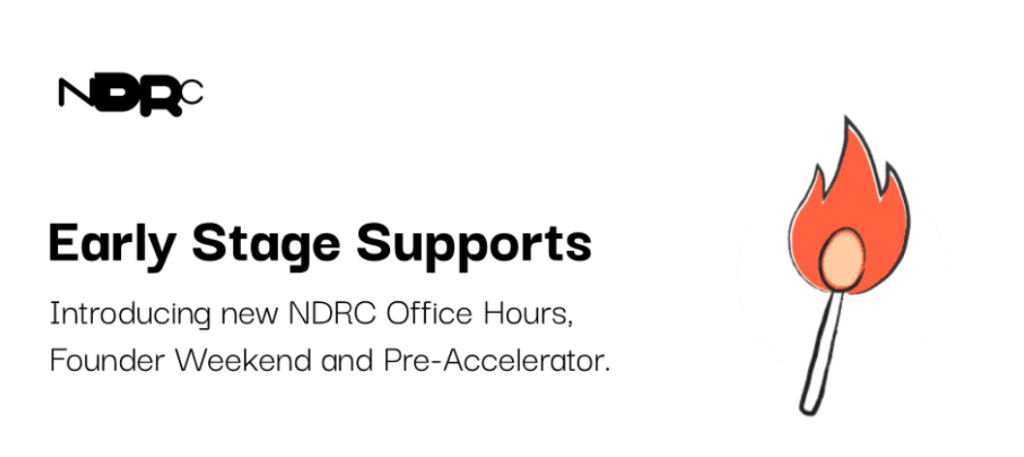 Do you want to surround yourself with like-minded people and get top-tier mentorship and advise from serial founders? If so, the NDRC early stage supports are for you. At the beginning of your entrepreneurial journey it is vital to join a community, share your ideas and get feedback and mentorship.
The landing of the National Digital Research Centre means thriving, new opportunities for Startups in Ireland. This programme was custom made for Startups to accelerate, positioning them to secure their first €100k investment! Take your first step now.
If you are the founder of a Startup, you will resonate with the fact that Startups are a challenge. They are both thrilling and exciting with a significant risk which carries enormous upside potential.
To reduce the uncertainty and increase your chances of success, above all else, it is vital to surround yourself with intelligent people who have walked in your shoes. Backing yourself with an above average network of supports will ensure you, or someone you know, gets a fair run at raising the first round of investment.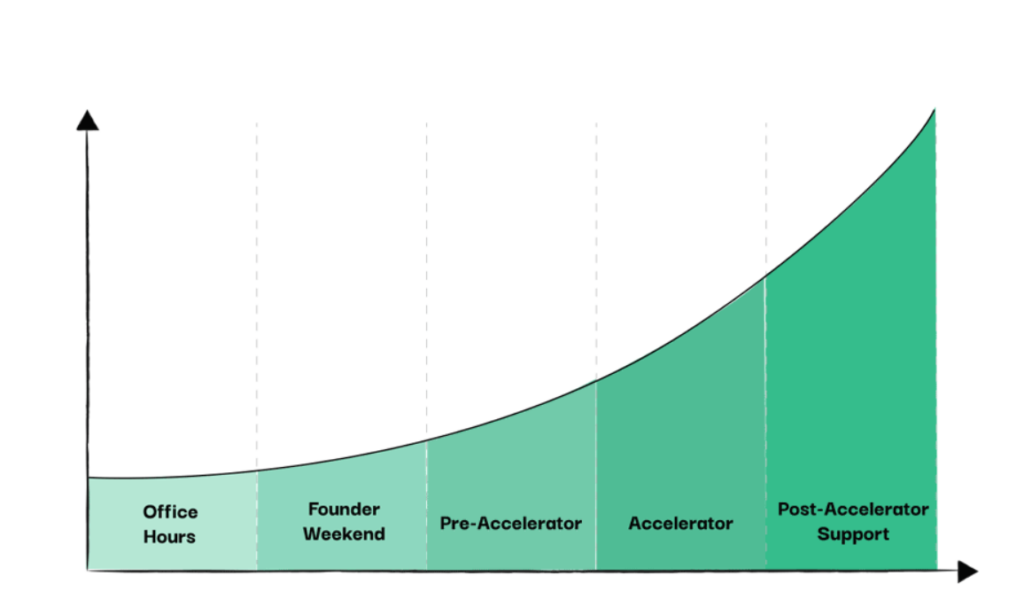 We've got some amazing entrepreneurs involved as mentors, and will be able to open up our extended 1000+ mentor network to entrepreneurs in every county. Mentors who have been active in our programmes come from companies including Google, Stripe, Facebook, Unilever, Enterprise Ireland and many others.
We can't wait to kick these early stage supports off across Ireland. Take a look at our offerings below, and head straight to each page to apply!
Office hours
Get feedback on your idea early on, and navigate funding and programme supports to help you move forward.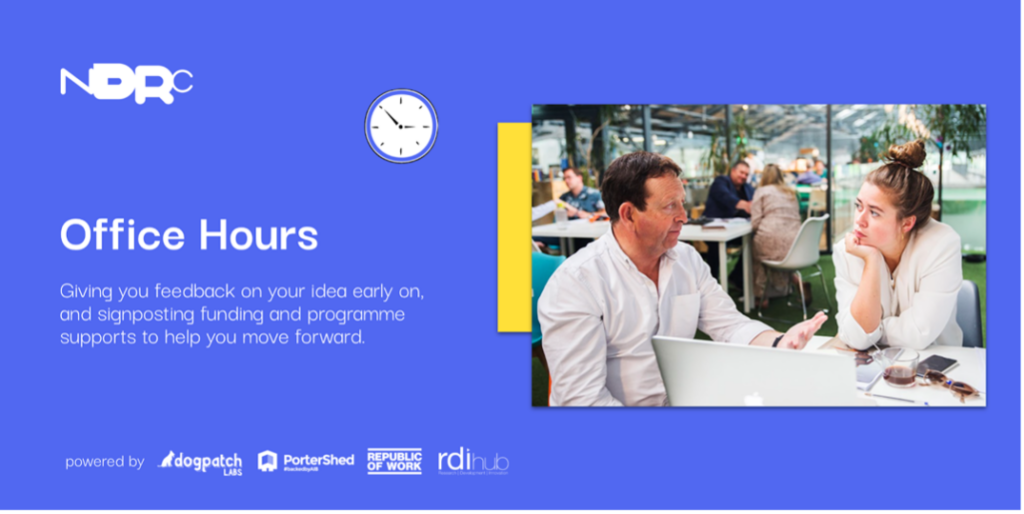 Every Friday from 10am – 12pm
Click here to apply now.
Founder weekend
Meet other passionate entrepreneurs, potential co-founders and experienced mentors. Explore your idea and learn first-hand what it takes to move it from concept to reality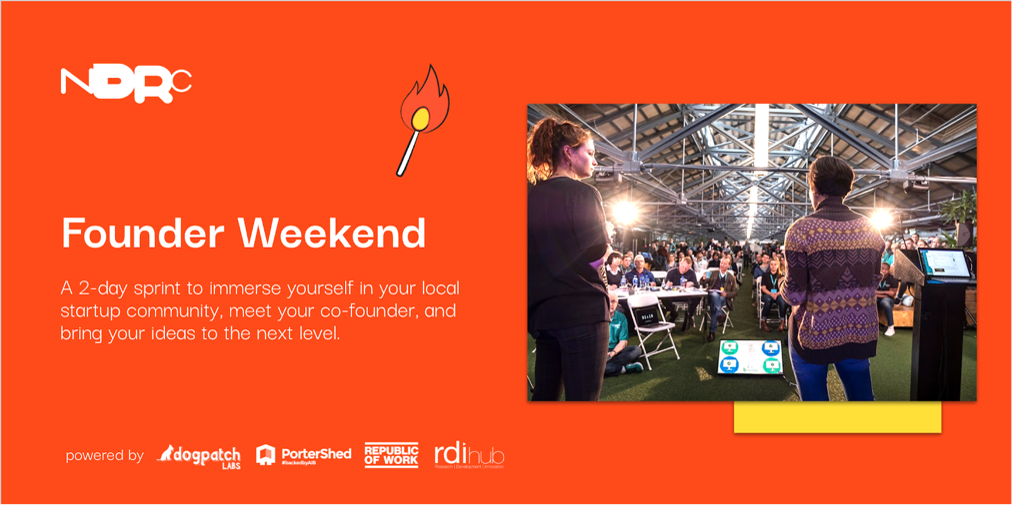 First event: 13th – 14th March
Click here to apply now.
Pre-Accelerator
Validate your idea with customers, and structure it to raise pre-seed investment or enter an accelerator programme through 6 days, over 6 weeks.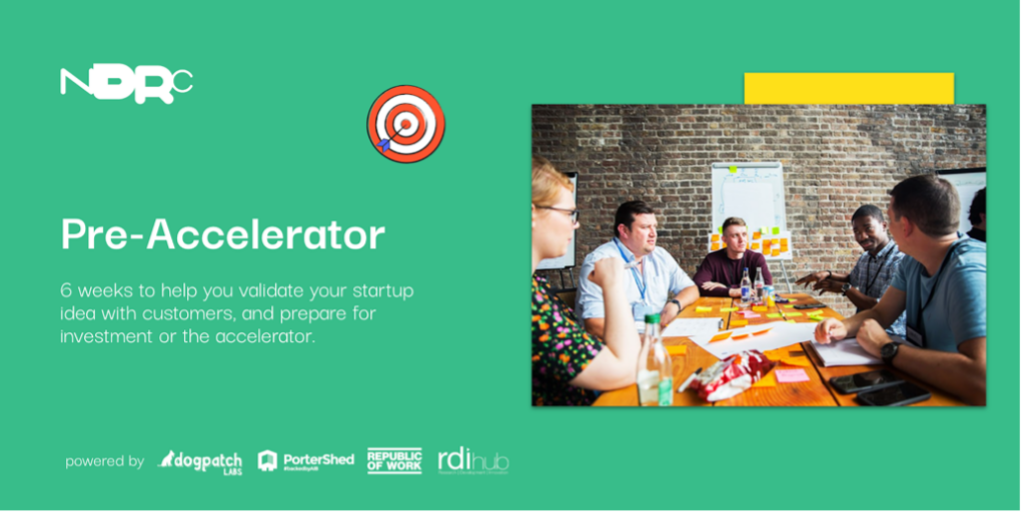 First programme: 29th March – 7th May
Click here to apply now.